As part of The Nicaragua Project's ongoing series, Classes for a Cause, please join us for our first virtual event:
COOKING WITH PILAR'S
A Cooking Class Fundraiser to support our partners in Nicaragua, Cooperative El Puente.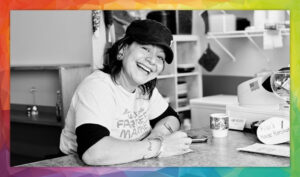 Via Zoom, the 45-min demo and Q&A will be taught by Silvia Nolasco-Rivers of Pilar's Tamales in Ann Arbor. Learn, laugh and fill your belly with authentic tastes of plantains and yuca! You won't want to miss out!
Sunday, October 25, 2020

4:00PM EST
$20
To register, click the donate button. Complete your donation of $20 (or more!). Please be sure to fill out the donation form completely, especially the email address. Once received, we will email you the Zoom info!
Learn more about Pilar's at www.PilarsTamales.com
The Nicaragua Project does Zoom
Live Update from Nicaragua
May 26, 2020



We have been receiving multiple requests for information on how our brothers & sisters in Nicaragua are doing during this crisis. We decided to take advantage of our new technology for a better response and enable those who wish, to directly hear from them (and see them)!
On Tuesday, May 26th, we heard from representatives from our partner group and a few members of their community and families. They told us about the challenges faced by their communities with the COVID crisis coming on top of already existing economic challenges.
Despite the challenges, they identified a path forward:
1. Install an irrigation system for new crops, taking advantage of the water tanks they have already installed.
2. Build facilities to raise chickens as a source of eggs and meat for their community.
3. Locally produce washable masks for use in the current and future pandemics.
Please consider contributing to help in these important initiatives:
While we use PayPal to process our donations, a PayPal account is not required. Any major card is accepted.
Why Nicaragua?
Nicaragua is the largest country in Central America, and poverty has been an issue there for some time.  Yet with recent tax changes and decreasing jobs, it has increased dramatically. A little bit of help can go a long way.  Let's make a lasting difference.
We've completed construction of our first cultural exchange building in Nicaragua, creating 6 regular and 52 short-term jobs. In a region where unemployment is high and underemployment affects half of the working population, job creation is an important part of our effort.
To date, our site improvements have included establishing the utilities infrastructure, including two water towers, the cultural exchange building, a guard house, restrooms, and the beginnings of a storage room and an outdoor kitchen. Landscaping is in progress as is planting and cultivation of fruit trees.
We have sent numerous delegations to Nicaragua. Our trips to Nicaragua have temporarily been suspended due to the COVID-19 situation. Our decision to resume these trips will be based on advice from both international and local medical experts.
Help us keep the momentum going.
Every little bit helps.
The Nicaragua Project is a project of Capital to Bridge the Divide, a 501 (c) (3) organization
You can support the project by registering with Capital to Bridge the Divide on smile.amazon.com and iGive.com. then shop online as you normally would and a portion of what you spend will be donated to the project.